Everyone knows that as soon as your child goes to school, they seem to come into contact with every single bug there is! One of the best important ways to guard those annoying colds and flu symptoms is to make sure your child's immune system is working efficiently. While you can't shield your child from every single bug around, there are some top tips you can follow to help them fight off as many as possible.
How to beat colds and bounce back to health
Whether we like it or not, colds and coughs are part of growing up.
When the kids go back to school or the cold weather arrives, the inevitable sneezes and snuffles arrive too. Of course, colds can strike at any time of year. Perhaps your child has been overdoing it or is feeling run down. There are hundreds of cold viruses out there and it is normal for children to get at least 8 colds a year.
Your child's immune system is their first line of defense against infection. The stronger it is, the better it can deal with colds and coughs.
Of course, you can't expect your child to avoid colds altogether. But you can help keep them strong and healthy by ensuring they have the nutrients they need to fight those nasty bugs and bounce back to health.
PaediaSure Nutritional Supplement is here to help support your child's immunity. It is packed with essential nutrients including vitamin D to help keep their immune system strong* and help get them get back on track after they've been poorly.
References: 1. NHS, 2018. https://www.nhs.uk/conditions/pregnancy-and-baby/coughs-colds-ear-infections/ Date Accessed: April 2021. 2. NHS, 2018. https://www.nhs.uk/conditions/pregnancy-and-baby/looking-after-sick-child/ Date Accessed: April 2021. 3. NHS 2019. https://www.nhs.uk/live-well/healthy-body/best-way-to-wash-your-hands/ Date Accessed: April 2021.
* Contains vitamin D which supports normal function of the immune system in children.
Recommended Articles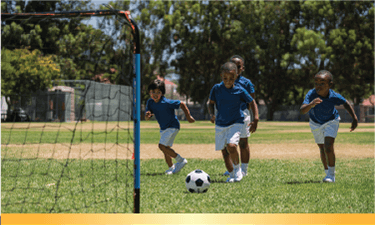 Discover if your child's growth is on track

Recommended by parents, approved by picky eaters.
Parents and children recommend PediaSure® for its delicious flavor, ability to incorporate it into yummy recipes, and the 27 vitamins and minerals that help keep children strong and active.
For the first time to see my boy drinking milk so well I tried other milk but he didn't like them but this is different. I love you PediaSure.
Anita - 27 May 2021
My daughter loves it, she's 6 years old. Her appetite has improved since she started with this milk, I am happy she eats now. Highly recommend.
Anita - 21 Nov 2021
Increases their appetite, keep snacks available all day. I have seen a great improvement.
Trinette - 14 Mar 2021

Join our family!
Sign up for our email list to discover fuss-free recipes, nutritional information & so much more!
Subscribe