Your children deserve a complete and balanced diet to be healthy. This is why the American Academy of Pediatrics (AAP) recommends keeping children away from food restriction diets and parents motivating their children to have healthy eating habits.
With the rush of everyday life, it is easier to choose easy, quick meals and ultra-processed foods. However, they do not provide what is necessary for your child to grow and develop to their full potential.
The main key to giving your children a balanced diet is to have food with nutritional value at home and create healthy habits.
Feeding: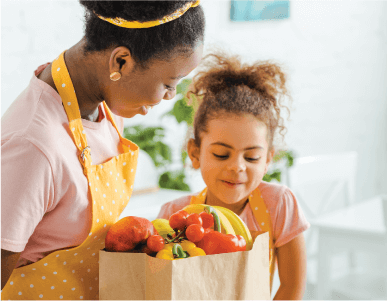 Includes fruits and vegetables, at least 5 servings a day.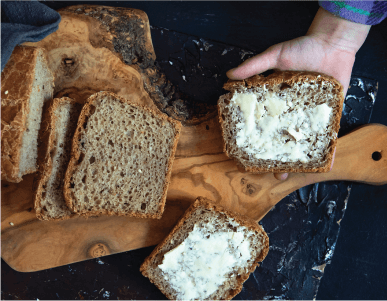 Give them complex and integral preference carbohydrates, as they are the main source of energy. Example: whole wheat bread, rice, whole wheat crackers, cereal bars, among others.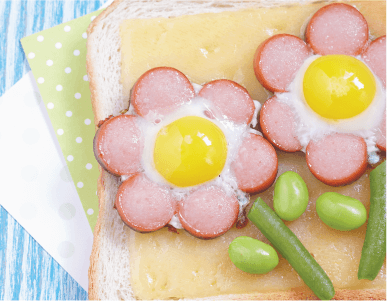 Includes products of animal origin, as they are essential for their growth and formation of tissues such as muscle. Example: egg, chicken, meat, fish, dairy. You can also include legumes that are also a source of protein such as beans, lentils, chickpeas, beans, etc.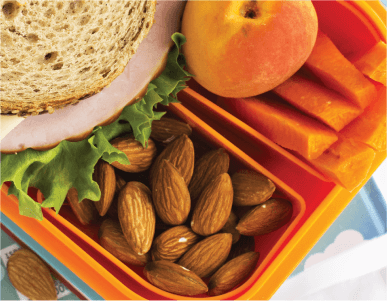 Have healthy snack options. Example: apple chips with yogurt and grain, carrots and almonds and walnuts, crackers with fresh cheese.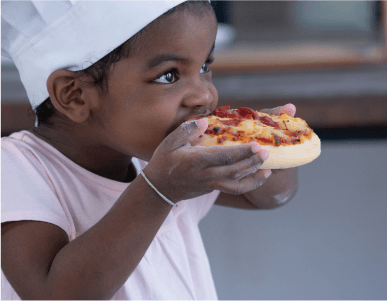 Limit the consumption of industrialized or highly processed foods that are densely caloric.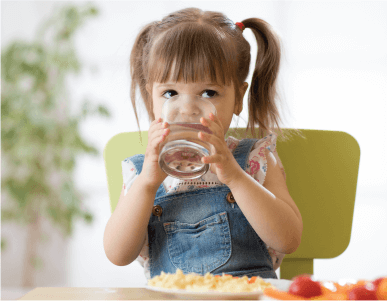 Offer them to hydrate natural water and natural drinks by limiting the added sugar.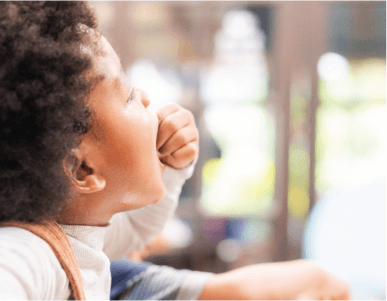 Prepare 5 meal times. Children need snacks to stay energized during the day.
References:
Kerzner B, et al. Pediatr 2015;135(2):344-353.

Yang HR. Korean J Pediatr 2017;60(12):379-384.

Babbitt RL, et al. J Dev Behav Pediatr 1994;15:278-291.

Kerzner B. Clin Pediatr 2009;48(9):960-965.


Recommended by parents, approved by picky eaters.
Parents and children recommend PediaSure® for its delicious flavor, ability to incorporate it into yummy recipes, and the 27 vitamins and minerals that help keep children strong and active.
My son's appetite has improved and he has gained a few kilos ever since he started using Pediasure and it tastes so good.
Palesa - 07 Oct 2023
A very trusted friend of mine who is a professional health practitioner recommended this product for me. I trust her with everything I have so I bought it. She says it has Omega 3 that helps with brain function of a child.
Zine - 30 May 2023
My 3 yr old who does not like food absolutely loves this. I pack it in her lunch box everday. It's a winner
Eleanor - 13 Sep 2023
My kiddo loves this and very few shops stock it so grateful that TakeaLot has it in stock.
Rudi - 17 Aug 2023
Very good product to help child grow physically and mentally. Highly recommended
MJ - 24 Aug 2023
Love Pediasure, my kids are crazy about it. Definitely my go to when my kids don't eat well.
Monique - 01 Aug 2023

Join our family!
Sign up for our email list to discover fuss-free recipes, nutritional information & so much more!
Subscribe