In today's fast-paced world, it can be easy to forget that simply spending time with our children is important. Assuring them that we care about their wellbeing and that we'll always be there for them as pillars of support is what parenting is all about! They need our love, kindness and strength so that they can develop and feel secure and confident in themselves.1-3
Spending time with your children not only ensures making memories for life, but also helps your children shape their future and develop emotionally so that they can be the best versions of themselves that they can be! Some of the benefits of spending time with your children are: 1,3
It builds their self-esteem

Children who spend time with their parents participating in activities together build a positive self-worth. When children feel that their parents' value them, they feel more positive about themselves.

It encourages communication

Time spent with your children fosters an environment for open communication. Good communication promotes comfortability and encourages your children to talk about anything.

It helps their academic performance

Doing schoolwork or reading together fosters an environment that values academics. If your children are comfortable coming to you with schoolwork, they are more likely to perform better academically.

It instills everlasting values

Children observe, process and assimilate values from their parents. This is how they learn the difference between right and wrong, safe and unsafe, respect towards elders and protection of younger siblings.

To strengthen the bond

Spending time with your children builds better relationships with them. The time you spend together will teach you both things about each other that will bond you together. Knowing important details about each other will strengthen the bond you share!
Here are some activities you can do that will ensure your time spent together is fun and enjoyable: 3,4
References:
The Importance of Spending Time Together. Available at: https://www.parentingni.org/blog/time-together-importance/ Date Accessed: April 2021.
Spending Quality Time with Children. Available at: https://www.education.gov.gy/web/index.php/parenting-tips/item/1075-spending-quality-time-with-children Date Accessed: April 2021.
Nair A. Spending Time with Kids – Benefits and Ideas. Available at: https://parenting.firstcry.com/articles/spending-time-with-kids-benefits-and-ideas/ Date Accessed: April 2021.
18 Mother-child Bonding Activities. Available at: https://www.stepstoolchef.com/18-mother-child-bonding-activities/ Date Accessed: April 2021.
Recommended Articles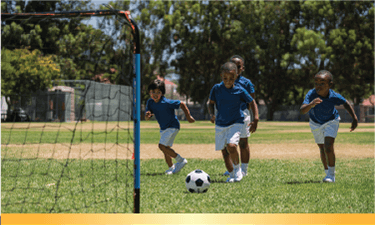 Discover if your child's growth is on track

Recommended by parents, approved by picky eaters.
Parents and children recommend PediaSure® for its delicious flavor, ability to incorporate it into yummy recipes, and the 27 vitamins and minerals that help keep children healthy and happy.
For the first time to see my boy drinking milk so well I tried other milk but he didn't like them but this is different. I love you PediaSure.
Anita - 27 May 2021
My daughter loves it, she's 6 years old. Her appetite has improved since she started with this milk, I am happy she eats now. Highly recommend
Anita - 21 Nov 2021
Increases their appetite, keep snacks available all day. I have seen a great improvement.
Trinette - 14 Mar 2021
A nutritional supplement to help your child grow
When it comes to nutrition, we all want the best for our kids. We all know exactly what they should be eating but getting three balanced meals into your little one isn't always easy.
Maybe they're going through a fussy phase or feeling poorly or always on the go. Maybe they're no longer fooled by your enchanted forest of little broccoli trees.
Therefore, it is important to have nutritional support that can provide your child with the essential nutrients, for when they are not getting them, for whatever reason, in their diets.
PediaSure® has the building blocks your child needs to grow. It is a clinically proven child nutritional supplement and a source of ESSENTIAL NUTRIENTS for growth and hard-to-feed concerns.
Supports
Immunity
When your child's defenses are put to the during change of seasons, it can be useful to supplement their diets with essential vitamins & minerals. PediaSure is high in Vitamin D, source of Vitamin C & A to help keep children strong and active.


Proven to improve
appetite
With PediaSure® every mom has an ally to rely on when there are picky eaters at the table. Try it for breakfast or as a healthy and tasty snack.


Join our family!
Sign up for our email list to discover fuss-free recipes, nutritional information & so much more!
Subscribe