A healthy, balanced diet is especially essential for children, as they are still growing and developing.1,2
Children who are 3 years and older can already eat any food, provided there are no feeding issues or concerns. It is important, however, to teach them that their diets must be varied, and should include even those foods that they do not necessarily like, such as fruit and vegetables. A healthy diet can go a long way to avoid bad eating habits, and can only benefit your children. 1,2
Each of the 5 food groups provide nourishment, and should be included in your children's diet: 3,4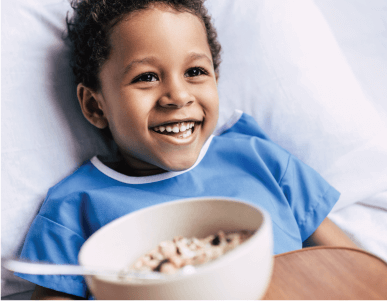 Whole grains: for fibre and energy, and this group includes brown rice, bread, cereals, pasta, and oatmeal.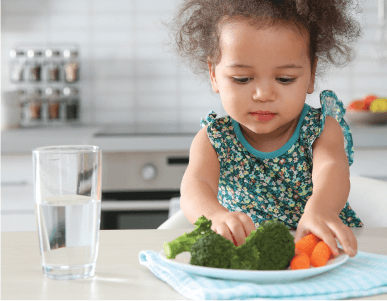 Vegetables: for fibre, vitamins and minerals, and this group includes carrots, broccoli, spinach, lettuce, tomatoes, potatoes, mushrooms, squash, onions, peas, beans, cucumbers and other green leafy vegetables.
Fruits: for fibre and vitamins, and this group includes apples, pears, bananas, melon, grapes, oranges, naartjies, peaches, plums, mango and paw-paw.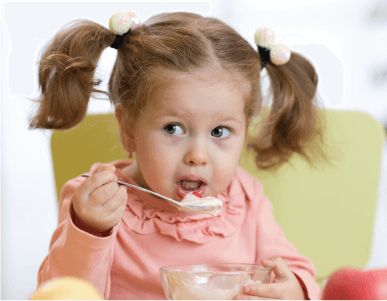 Dairy products: for nutrients, calcium and protein, and this group includes milk, soymilk, yoghurt, cheese and cream. It is important to mention that some dairy products should be given in moderation, due to the high fat content that they provide, such as cheese and cream.
Meats, beans and fish: for protein, and this group includes meat, poultry, seafood, beans, peas, nuts, seeds and eggs.
Recommended Articles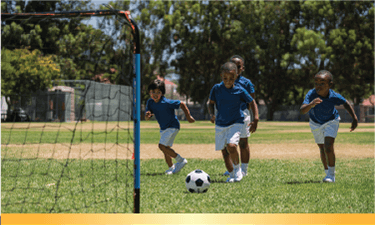 Discover if your child's growth is on track

Recommended by parents, approved by picky eaters.
Parents and children recommend PediaSure® for its delicious flavor, ability to incorporate it into yummy recipes, and the 27 vitamins and minerals that help keep children strong and active.
For the first time to see my boy drinking milk so well I tried other milk but he didn't like them but this is different. I love you PediaSure.
Anita - 27 May 2021
My daughter loves it, she's 6 years old. Her appetite has improved since she started with this milk, I am happy she eats now. Highly recommend
Anita - 21 Nov 2021
Increases their appetite, keep snacks available all day. I have seen a great improvement.
Trinette - 14 Mar 2021

Join our family!
Sign up for our email list to discover fuss-free recipes, nutritional information & so much more!
Subscribe