Join our family!
Sign up for our email list to discover fuss-free recipes, nutritional information & so much more!
Subscribe


Join our family!
Sign up for our email list to discover fuss-free recipes, nutritional information & so much more!
Subscribe


A nutritional supplement to help your child grow
When it comes to nutrition, we all want the best for our kids. We all know exactly what they should be eating but getting three balanced meals into your little one isn't always easy.
Maybe they're going through a fussy phase or feeling poorly or always on the go. Maybe they're no longer fooled by your enchanted forest of little broccoli trees.
Therefore, it is important to have nutritional support that can provide your child with the essential nutrients, for when they are not getting them, for whatever reason, in their diets.
PediaSure® has the building blocks your child needs to grow. It is a clinically proven child nutritional supplement and a source of ESSENTIAL NUTRIENTS for growth and hard-to-feed concerns.
Supports
Immunity
When your child's defences are put to the test during change of seasons, it can be useful to supplement their diets with essential vitamins & minerals. PediaSure is high in Vitamin D, source of Vitamin C & A to help keep children strong and active.


Proven to improve
appetite
With PediaSure® every mom has an ally to rely on when there are picky eaters at the table. Try it for breakfast or as a healthy and tasty snack.

Recommended Articles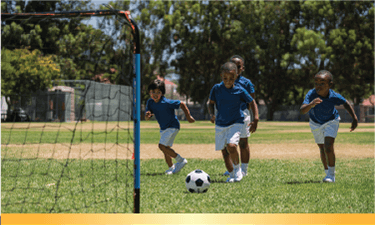 Discover if your child's growth is on track

Parent recommended
Parents and children recommend PediaSure® for its delicious flavor, ability to incorporate it into yummy recipes, and the 27 vitamins and minerals that help keep children strong and active.
Read testimonials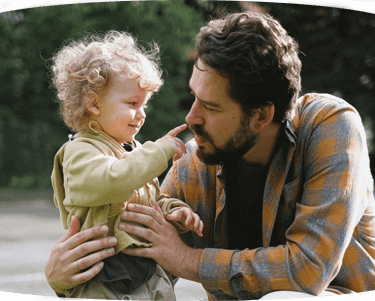 For the first time to see my boy drinking milk so well I tried other milk but he didn't like them but this is different. I love you PediaSure.
Anita - 27 May 2021

My daughter loves it, she's 6 years old. Her appetite has improved since she started with this milk, I am happy she eats now. Highly recommend
Anita - 21 Nov 2021

Increases their appetite, keep snacks available all day. I have seen a great improvement.
Trinette - 14 Mar 2021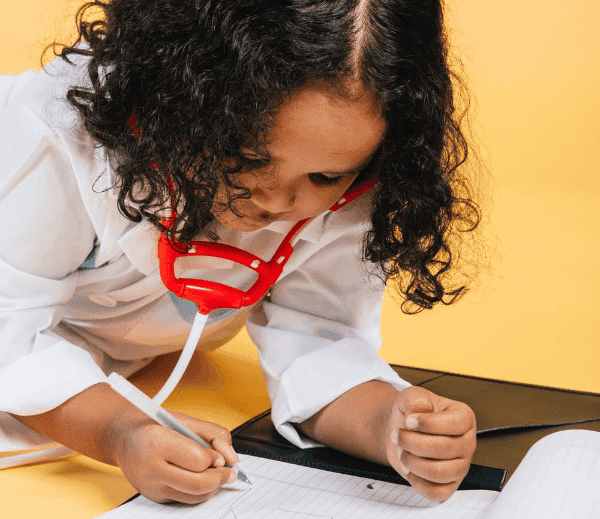 #1 Paediatrician prescribed child nutritional supplement.
Pediatricians recommend PediaSure® first of all because it contains essential vitamins and minerals, including vitamin D and iron, respectively useful for strengthening the immune system and supporting normal cognitive development in children aged 1 year and over. And then PediaSure® is an important source of proteins, essential to support growing muscles.

Essential nutrients for growing kids
Just a few of the 27+ vitamins & minerals included in each serving of PediaSure ®. Set your child up for success through nutrition.
Where to buy

Protein
A building block for your child's bones, muscles, skin, and blood, protein plays a vital role in physical growth and in many bodily functions.
Calcium
Calcium is the most abundant mineral in the body, and it is essential to building strong bones, teeth, and muscle.
Vitamin C
An important antioxidant that also helps with bone formation and the absorption of iron.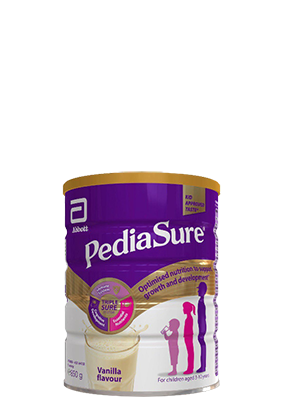 Potassium
Potassium is involved in multiple key functions in the body, including the movement of fluids in the heart and kidneys using blood vessels.
Fiber
Fiber plays an important role in supporting a healthy digestive system, and it helps keep the body's system clean and running smoothly.
Vitamin D
An important vitamin that is essential for maintaining strong bones and teeth.
Discover New Recipes