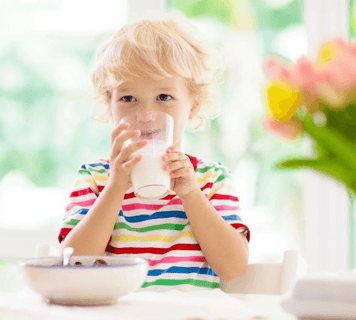 Fresh Fruit Parfait
Fresh Fruit Parfait
Do you want to make Halloween treats with your children? Discover Chiara Maci's very easy and nutritious recipe for a very special Halloween!
For Halloween treats: Pour the coconut flakes into a bowl and add the sugar. Stir, add the egg whites and mix again until a homogeneous mixture is obtained. Add PediaSure® powder and mix again, mixing everything. Place the mixture in a pastry bag. After covering a baking tray with parchment paper, pour on it tufts of preparation with the pastry bag. Bake in the oven for 15 minutes at 200°.
Place the chocolate chips on the cakes, then serve.
Ingredients
150 g of rapé coconut
120 g of sugar
4 egg whites
200 g chocolate (in drops)
PediaSure® vanilla flavored powder (10 scoops)

Join our family!
Sign up for our email list to discover fuss-free recipes, nutritional information & so much more!
Subscribe

Discover New Recipes